GETTING READY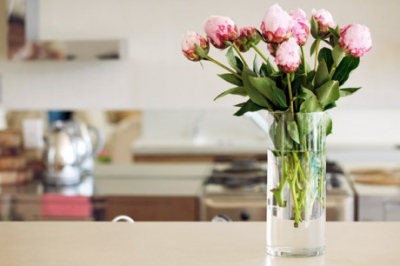 A Good Showing - Easy as 1, 2, 3
A home that shows well can make the difference between an okay offer and a great offer. You can enhance the selling features of your home and make a great first impression if you keep a few simple things in mind.
1). The Outside
The first thing a buyer sees is the outside of your home. Some important elements include freshly cut grass, trimmed hedges and a weeded garden. Also, keep the driveway clean and free from toys or other clutter. Clean your windows, shutters, screens and gutters.
Pay particular attention to the paint job of your home. If your paint is peeling or faded, a buyer might not want to go any further. Your entranceway welcomes people into your home - put yourself in the buyers shoes and walk into your home. Is the doorknob clean? Are there old papers on the stoop? Would a nice potted plant make a good impression?
2). The Inside
Once you've passed the outside test, your buyer will come inside. Remember these tips for a good showing. Cleanliness is critical. The most important areas to keep spotless is the front entranceway and hallway, kitchen and bathrooms. Your buyer will be looking out for signs that you cleaned only because you knew that they were coming, make sure you clean the nooks and crannies!
The state of floors and floor coverings especially carpets, is vital. Get your hardwood in the best possible shape with a little polish, vacuum those rugs and clean your carpets Kill the clutter. Get rid of extra items from countertops, cabinets and other storage areas - they only create the impression of less space and a smaller room. Consider donating old furniture or electronics to create more space. Fix it. Now is the time to do all those repairs that you've been putting off. Make sure leaky faucets and squeaky doors are fixed. Loose doorknobs and broken locks should get some attention.
3). The Extra Mile
When you've got the basics covered, you can always go that extra mile to make a great impression. Try these ideas. Small changes, like new pillows, rugs, towels, candles and flowers make a home feel new and fresh. Soft music playing in the background can often put buyers in a good mood. Create pleasing smells - Fresh baked bread, cinnamon buns or flowers are good bets.
Remember that every new buyer is seeing your home for the first time. If you take a few extra minutes to tidy up in the morning, or before a buyer arrives, it will make all the difference!